A house without a roof is unthinkable as the roof holds a key significance in your home structure. Other than providing a reliable shelter from harsh weather conditions, it gives a key structural support to the whole building.
Additionally, it enhances the look of your property, making it more appealing. In brief, a roof completes a home's look, structure and functionality.
Constructing a roof is a skill better known to professionals. Apart from requiring a whole set of skills, it needs suitable equipment and components. Equipment like hammer tacker stapler, roofing nail guns, scoop shovel, pry bar, roofing blades, etc. makes it easy to lay the roof efficiently and timely.
Likewise, components like fascia, soffit, eave, flashing, hip, drip edge, ridge, chimney flashing, etc., are significant in completing the structural needs and balancing the functional requirements of the roof. Among various roof components, fascia and soffits are vital parts of a roof.
In this blog, we will see a brief introduction to these components, how they are important for the roof and how to install them.
Fascia
Fascia is the board that runs along the roof's edge, below the roofing material. It is typically made of wood, vinyl, or metal. The fascia helps to protect the roof from water damage and provides a surface for attaching gutters and downspouts.
Soffit
The soffit is the underside of the roof overhang. It is typically made of plywood, oriented strand board (OSB), or metal. The soffit helps ventilate the attic and provides a surface for insulation.
Let's look at how they are important to fulfil the structural and functional requirements of the roof. Here are some of the benefits of having fascia and soffit:
Protection from the Elements: Fascia and soffit help to protect the roof from water damage, wind damage, and pests.
Energy Efficiency: Fascia and soffit help to improve the home's energy efficiency by ventilating the attic. This can help to reduce heating and cooling costs.
Appearance: Fascia and soffit can improve the home's appearance by creating a finished look. They can also be painted or stained to match the style of the home.                           
PS: Please add two pictures like these showing fascia and Soffits while publishing.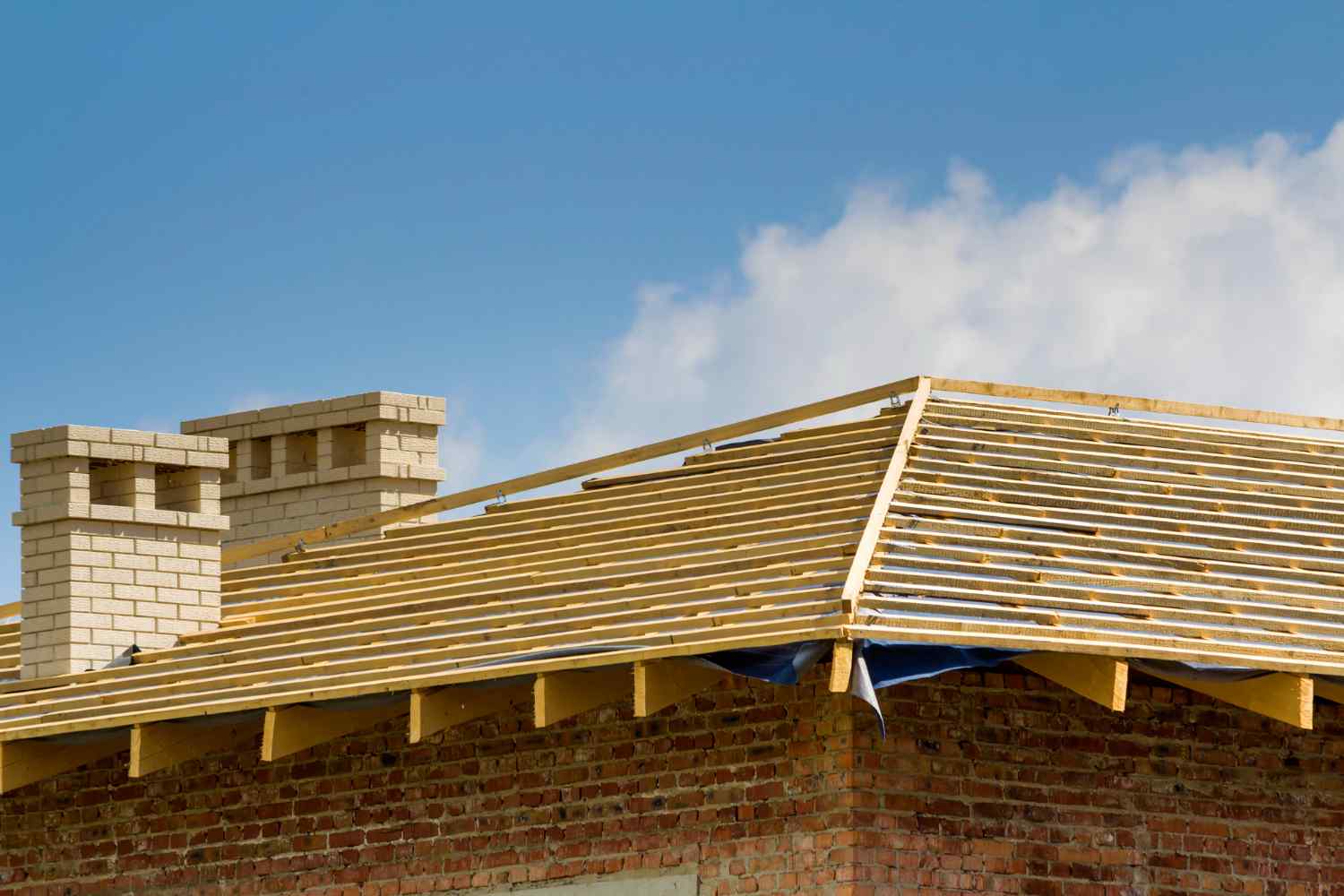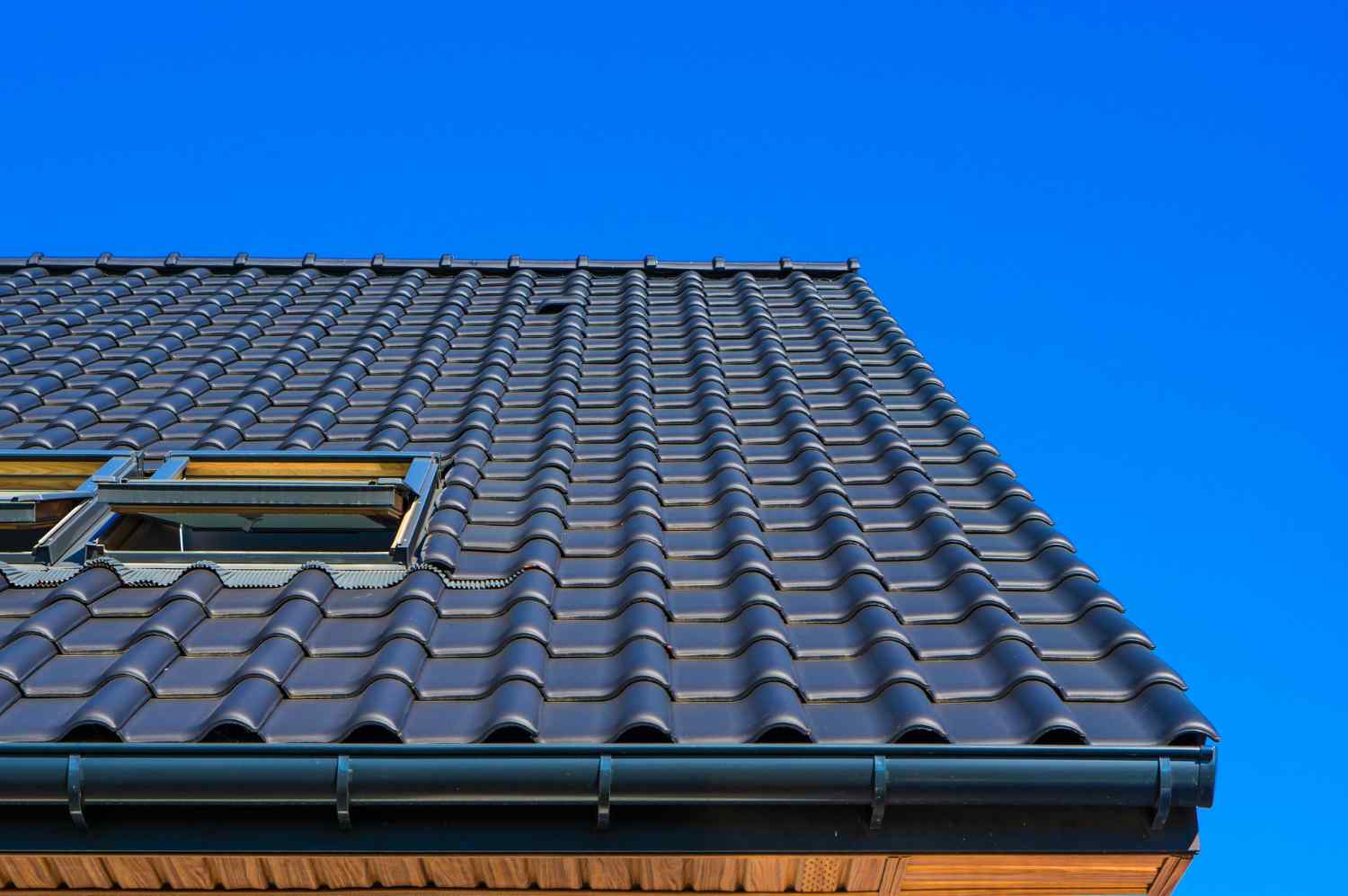 Installation Procedure
Before installing the fascia and soffit, ensure all the safety preparations, then proceed. The installation of the soffit and fascia is based on taking accurate measurements and following a stepwise procedure:
Soffit Installation
First, install pre-measured uPVC soffits using 40mmA4 stainless steel pins. Remember that uPVC soffits are fixed at a distance of 400mm for colours and woodgrains and 600 mm for White.
If the length of your roof is longer and you have to join soffits, you can use soffit joint trim (GSJTW). Do not forget to keep a gap of 10mm between the joints.
Fascia Installation
Fascia covers the front of the soffit, and before you begin fascia installation, take fascia of accurate length and fix it on the required height using suitable nails.
If you are installing over-fascia ventilation, you should take into the thickness of the fascia, which can be around 30 mm.
Like soffit fitting, fascias are fitted at a distance of 400mm for foiled fascias, whereas for white fascias, this distance is 600mm.
If you have to deal with fascia joints, do not forget to leave a gap of 10mm.
When you have to finish a corner, select an appropriate corner. There are various types and designs of fascia. Choose what matches your theme.
Replacement of Damaged Soffit & Fascia
If you are planning to replace your old soffit and fascia, below are some additional steps that you will need to follow:
Initially, you have to make space for the new fascia and soffit, which is managed by removing the old ones.
Now clear away the first two layers of roof tiles, inspect for the felt presence and assess the condition of eaves and rafters.
Once you are sure about the condition of the associated roof structures, begin installing the new fascia and soffit per the guidelines above.
Conclusion
Fascia and soffit are the important structural and functional units that complete the final look of your roof. They provide safety from rain, ensure better ventilation and give structural support for the guttering. On behalf of these bases, proper installation of these components is paramount.
Positive Roofing provides the best quality services for installing soffits and fascias. Our staff is registered and experienced to ensure well-planned roof installations. Moreover, if your roof needs any repair or replacement, we are proficient in dealing with all roofing tasks. Contact us for more details and avail the best quality roofing services.
Contact Form
Need Any Roofing Help?
No, soffits are built to cover the exposed areas of overhanging eaves troughs. Therefore, they are needed for the properties where the eaves or rafters extend past the siding walls.
Name some of the best materials for soffit and fascia.
Fascia and soffit of vinyl and aluminium are preferably more suitable for roofing purposes. Aluminium soffit and fascia have aesthetic appeal and better performance, whereas fascia and soffit of vinyl need low maintenance and are available in various colours.
Yes, you can use the pressure washing technique, but avoid too high pressure as any water leakage could cause moisture damage and mould.
Fascias and soffits need cleaning with water to remove dust or debris; however, they typically do not need any significant maintenance.