Roofing Services at Their Best
We provide various roofing services, including new installations, replacements, and repairs. Our roofing experts use premium quality roofing materials to provide your homes with highly reliable and long-lasting roofing solutions at affordable rates. We cover several regions of the United Kingdom and have undertaken numerous installations to the complete satisfaction of our customers.
Whether you are looking for an entirely new installation or facing problems with your existing roof, our experts can provide you with all these services. You can also contact us for other roofing issues, such as chimney repairs, fascia and soffits, and guttering, slating, and tiling. Our EPDM roofs are known for their quality and durability. Whether you need a sloping or a flat roof, you can count on our expert roofing contractors.
Our Services:
Commercial and residential roofing services
Roof maintenance
New roof installations, whether flat or sloping
Roof repairs, including repairs of other roof components, including chimneys, guttering, fascia, soffits, etc.
Emergency roofing repair services
Request a Free Estimate
Need to know how much your cost?
New Roofs and Replacements
EPDM roofs have multiple benefits. They are highly resistant to water and moisture and prevent the formation of dampness and mold. They are long-lasting and highly durable and are also more affordable than most of the other roofing solutions.
Whether you are looking for a roof replacement or a new installation, EPDM roofs should be your primary choice, especially if you live in an area with extreme weather conditions. Another benefit is that EPDM roofs are easy to install and maintain. Our experts will visit your home and take precise measurements to ensure a perfect fit for new roofing construction. Once your roof is prepared, they will install it in place to your complete satisfaction.
Roofing Repairs and Maintenance
A good quality and properly installed roof should last a lifetime. However, roofs are exposed to various external factors that can cause damage and weaken them with time. Extreme weather conditions like torrential rains, snow storms, and earthquakes can all affect your roof. If regular maintenance is not provided, minor issues can turn into big ones and increase your repair costs. So if you are observing signs of damage or have experienced a natural hazard, you should get your roof inspected by our roofing specialist. Necessary repairs should be carried out in time to avoid any further damage. Our roof repair services aim to provide you with the best roofing solutions while ensuring the safety of your home.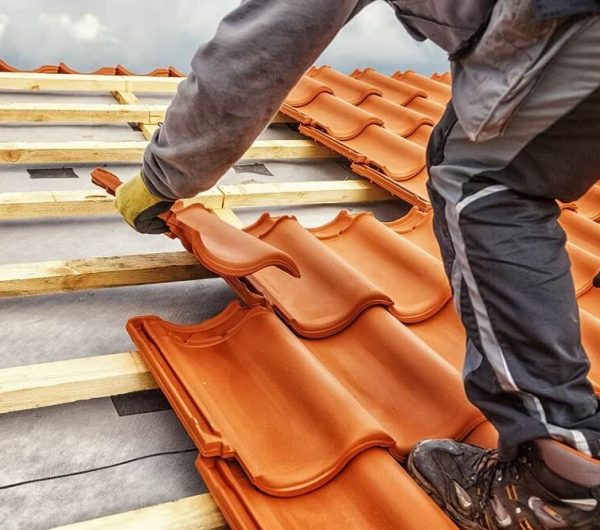 Emergency Services
If you have just faced a natural hazard which has damaged your roof, then you need emergency roof repair services. A damaged roof can attract many other problems and can deteriorate if you ignore it for long, so connect with our emergency roofers, who can be reached instantly.
Other issues which may need an emergency response include a damaged chimney, fascia, and soffits. No matter your problem, you can call us and expect our expert roofing contractors to be there any minute.
Commercial or Residential Services
We not only cater to residential properties but provide all roofing solutions for commercial sites too. No matter the size of your flat or sloping roof, we can provide bespoke EPDM roofs to provide you with a reliable roofing solution. EPDM roofs can be prepared in all shapes and sizes, making your properties look aesthetic. Whether you want an EPDM roof for your office, shop, warehouse, or factory roof, you can count on our roofing services. We can also provide extensive repairs for your existing roof, and our roofing experts are also available to provide any emergency services you may need.
Best Roofers in Town
We are your reliable local roofers and have completed countless projects, from roof replacement to new installations.
Our repair and maintenance services are highly recommended.
You can count on us for any emergency roofing services that you may need.
We solve all roofing problems from roofs to chimneys, from the fascia to guttering.
We offer affordable roofing services.
Contact Form
Need Any Roofing Help?