Chimneys play an important role in protecting you, your family, and your home from flue gasses, smoke, and soot which could otherwise cause several problems, including damaging your home's interior and your health. They ensure that the harmful gasses from your stove and fireplace do not accumulate inside your home and are released outdoors effectively. Depending on your type of chimney, you can face several problems over time. These problems may arise because of ageing, no maintenance, water contamination, creosote, damaged chimney, inefficient flue lining, etc. The most common issues that chimneys face include the following:
Chimney Inspection
If you are experiencing the abovementioned issues, it is best to inspect your chimney. Our Chimney Repairs Specialist will conduct a detailed inspection, including the physical integrity of your chimney, such as brick and mortar joints, flue line operations, leakages, water contamination, leaning, etc. Your chimney may require cleaning, and our chimney sweep will provide general servicing in accordance with regulations and safety codes. Our chimney experts can provide you with any necessary chimney repair services.
Request a Free Estimate
Need to know how much your cost?
Get Your Leaky Chimney Fixed
A leaky chimney is an annoying problem. You will find water in your fireplace if you have a leaky chimney. There could be several reasons for this. For instance, the chimney's flaunching may have been damaged. Flaunching holds your chimney pot at the top of the chimney stack. It is usually made from mortar applied around the chimney pot in the form of a slope. Apart from supporting the pot, it prevents rainwater from damaging the chimney structure. If the flaunching has developed cracks, rainwater will flow right through your chimney and into your fireplace. Call us for effective Chimney Flaunching Repair services.
Chimney Stack Repair
The chimney stack is that part of your chimney which protrudes out from your roof, the visible part. It is usually constructed from bricks held together with mortar joints. The bricks and the mortar joints can develop cracks over time because of erosion or other environmental factors. When the bricks and the joints develop cracks, water can easily pass through them and speed up their deterioration. Moisture trapped within the cracks will get frozen during the winter and considerably weaken your chimney. Let our chimney experts inspect your chimney stack, and they will provide you with the necessary Chimney Repair Service to ensure your chimney performs properly.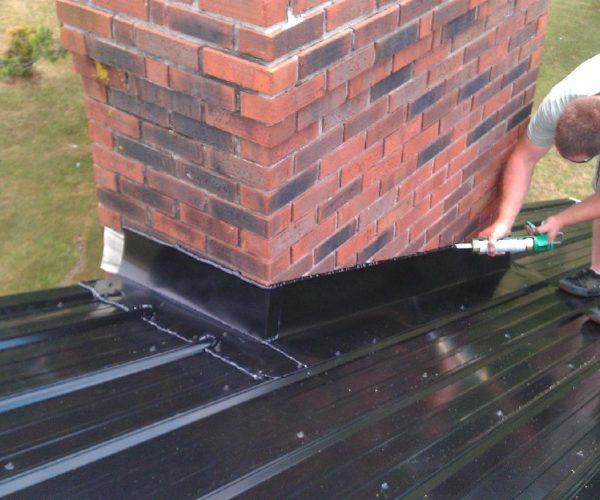 We Can Resolve All Chimney Flue Problems
The chimney flue is responsible for venting hot gases and smoke. Some chimneys may have more than one flue for venting several fireplaces and stoves. This section of your chimney has to deal with immense heat and smoke. With time, creosote will build up in your flue line; if left unmaintained, this build-up can lead to chimney fires. Moreover, flue lines will break down after a while and will require replacement or repairs. A damaged flue line will allow excess condensation and heat, damaging your chimney's structure. Furthermore, it can build up dangerous fumes in your home, which can cause several health problems. Our chimney specialists can repair/replace your flue line and provide you with highly affordable Chimney Flue Repair services.
Replacement of Leaning Chimneys
Natural hazards such as storms and torrential rains can damage your chimney beyond repair. If you see your chimney leaning towards one side, it clearly shows that it is unreliable. It threatens your home and your family because an unstable structure like that can fall at any time. Our expert Chimney Builders will provide you with the installation of a new chimney that will be highly reliable and last a lifetime.
Emergency Services
Some chimney issues cannot wait for days and must be resolved immediately. Many of these issues can result in fire hazards and can put your life and home at risk. Our specialists are available around the clock and will reach you in the shortest possible time.
Why Choose our Chimney Contractors?
Low Chimney Repairs Cost.
Certified and licensed service providers.
Emergency services around the clock.
High-quality products and supplies.
Services for annual inspections of chimneys are available.
Contact Form
Need Any Roofing Help?