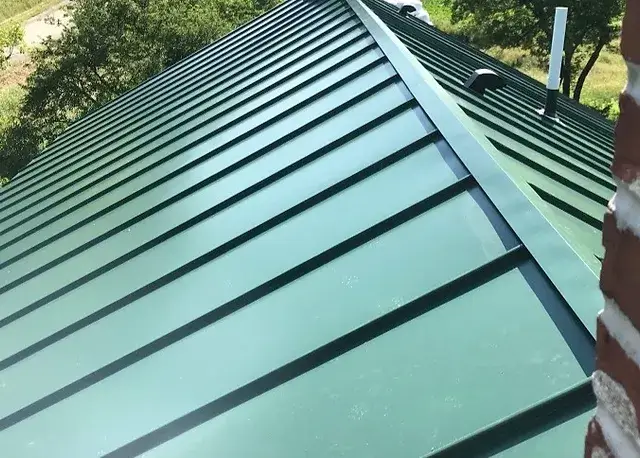 Many materials are available today on the market to roof commercial buildings, houses, or any other property. It's important to know which material suits best to your property depending on its style and weather conditions. One of the most versatile and long-lasting roofing options is metal roofing which is available in a wide range of materials, colours, and profiles.
This article describes the different metal roofing material variations and how they best fit your property.
What is Metal Roofing and Why Choose it?
Metal roofing is a durable, low-maintenance, and versatile form that is becoming increasingly popular among homeowners. It gives you multiple customization options as it is available in various materials, colours, and profiles, each with its own benefits and properties. This makes them perfect for commercial buildings and residential homes.
There are many reasons why homeowners choose metal roofing for their homes, including:
Metal roofs are eco-friendly. They reflect heat rather than absorb it, which helps to lower the urban heat effect.
They are long-lasting, hold up in harsh weather conditions such as high winds and snow, and are impervious to mildew and mould.
They have the highest fire-resistant rating.
Metal roofs weigh only half as traditional asphalt roofs, making them easy to work with and putting less stress on your property.
Metal roofs can be recycled once they reach the end of their lifespan.
They effectively retain indoor temperatures, keeping your home warm in winter and cool in summer.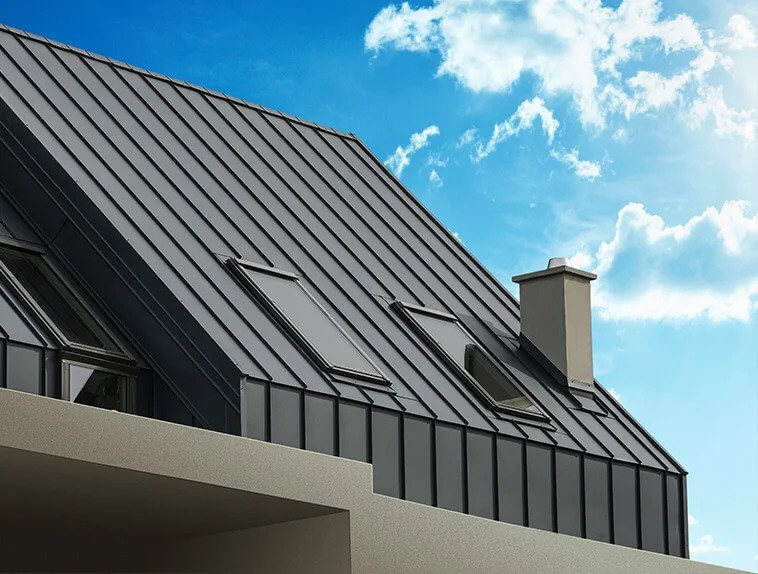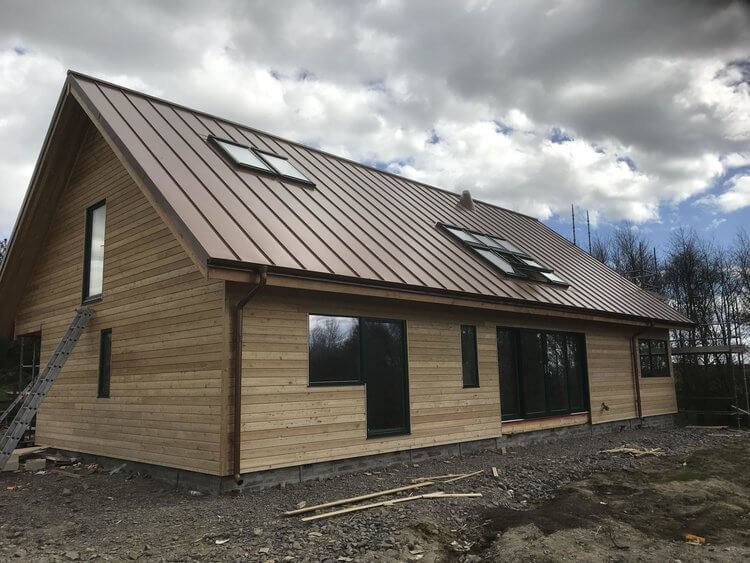 Types of Metal Roofing Materials
Several types of metal materials are used for roofing, each having different properties and pros and cons. Below is the list of different metal roofing materials:
Aluminium Roofing
Aluminium is one of the lightest metal roofing materials, which makes it a popular replacement for steel roofing. Nonetheless, aluminium roofing is still very strong and durable as its strength-to-weight ratio is greater than other roofing materials. So, you'll get equal strength without using a heavy roofing material.
Being a durable metal, it is widely used in harsh weather conditions. Aluminium is highly resistant to corrosion and salt, making it best for coastal buildings and homes.
The Pros
Being lightweight, aluminium metal is easy to handle, transport, roll, and install.
A unique property of aluminium is the way it handles corrosion. It is rust-resistant; even if it erodes under severe conditions, it forms a hard oxide layer on its coating, which protects it.
It is malleable, so it can easily be moulded into different styles, such as tiles, shingles, stones, etc.
Aluminium metal is one of the most sustainable and reusable metals. Around 95% of the aluminium roofs are made from recycled aluminium.
The Cons
The aluminium metal is recommended to use with its original colour, as it experiences weathering, ages, and doesn't hold its natural colour. To overcome this issue, you'll have to paint the aluminium roofing.
Another major drawback of aluminium is that it requires more thermal movement space. It contacts and expands twice as a steel roof, roughly. This is something you should be aware of when installing aluminium roofs.
Aluminium is prone to denting as it is malleable, meaning it can dent more easily than other roofing metals during installation. Contractors need to be extra careful during aluminium panel installation.
Aluminium roofing is an expensive option. It costs you around $7-$17 per square ft depending on the contractor, profile, finish, thickness, and many other factors.
It is harder to purchase than other metal roofing materials, as only a few manufacturers supply this metal.
Copper Roofing
Copper metal is ductile, malleable, and has high electrical and thermal conductivity. It is suitable for almost every roof shape, as it can easily be deformed. Copper roofs are ideal to use in areas that experience heavy regular and heavy snowfall, as they are naturally corrosion-resistant. Moreover, it is also resistant to mildew and fire.
Copper is widely used as a roofing material nowadays on commercial buildings, architectural projects, and residential homes. Known for its captivating appearance, copper makes your property more stylish and unique.
The Pros
Copper enhances your property's aesthetics by adding a reddish-orange hue to the structure; for this, it is often referred to as a premium material. Copper metal develops a patina (blue-green layer) over time, which happens because of sun exposure and oxidation, and enhances the curb appeal of the building.
For roofing, copper metal can be used in its original mined form. It has a natural sheen which makes it visually appealing without any paints or coatings.
Copper roofing outlasts other types of metal roofing materials. The estimated lifespan of copper metal is at least 60-100 years.
The patina layer that copper metal develops over time helps to protect it from rust and corrosion.
Contrary to other metals, copper is solderable and can create weather-tight seals between flashings, roofs, and gutters.
The Cons
Copper forms a greenish patina on interaction with oxygen, which may be unappealing to some people.
As the temperature fluctuates, copper contracts and expands; to control this, you'll need proper shingles and panels to control.
Copper is one of the most expensive roof materials, costing around $600-$1100 per 100 square ft.
Copper roofing can cause dissimilar metal corrosion issues. Knowing what other metals you can use in the roof assembly is essential to avoid this.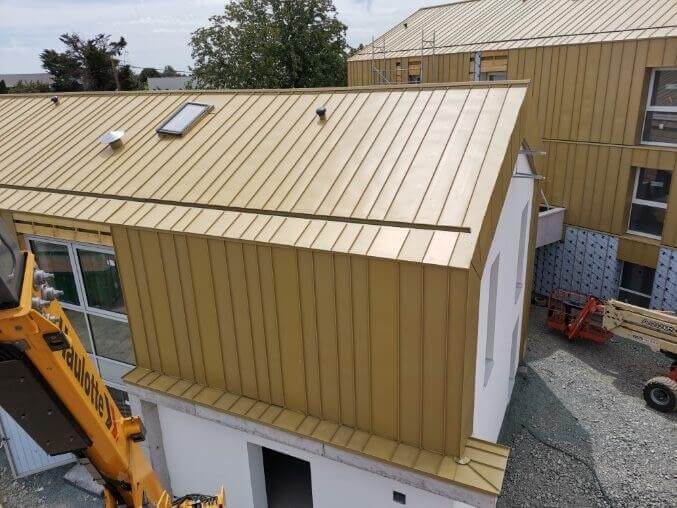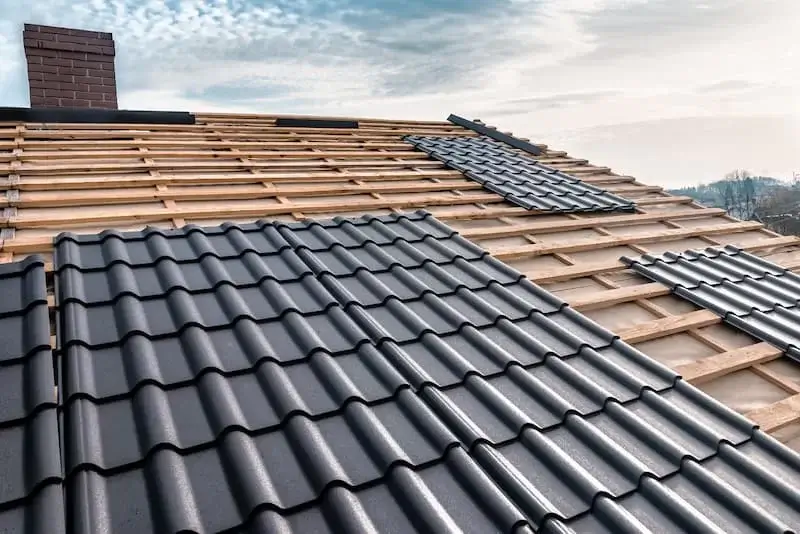 Zinc Roofing
Zinc as a roofing material is impressively durable and needs less repair than other metals. Its soft nature makes it easy to work with, enabling contractors to use hand tools. Zinc is significantly used to create a wide variety of unique aesthetic designs and panels for a roof. Similar to copper, zinc metal develops a patina layer over time to keep the metal safe from rust, corrosion, and other elements.
Another factor that makes zinc roofing materials stand out is their energy efficiency, which enables them to reflect light and heat. Because of its distinctive properties, including sustainable features, easy to use, and corrosion-resistant, zinc has become increasingly popular among homeowners.
The Pros
Because of its low melting point, zinc requires a very low amount of energy during manufacturing.
Being 100% recyclable, zinc metal is environmentally friendly.
Zinc roofing requires minimum maintenance as the patina layer act as a protective coating to resist corrosion and mould formation.
Zinc is readily available as it is the 23rd most abundant element.
Zinc metal typically lasts 60-100 years, or even 150 years, based on the installation quality, climate, and building properties.
Zinc is well-known for its self-healing properties. The oxidation process allows the metal to get rid of blemishes and regain its original shape.
The UV light doesn't degrade the zinc metal roofing.
Unlike traditional roofing tiles, zinc metal roofing absorbs heat from the sun, helping you save energy.
The Cons
Zinc is one of the most expensive metal roofing materials. It isn't the right choice if you want a cost-friendly option.
Once the zinc turns to its grey/blue colour over time, the chalky residues can develop in the water flow area on the roof, which is perceived as unappealing.
Zinc roofing panels have limited availability; only a few suppliers in the UK manufacture and supply zinc roofing sheets.
Steel Roofing
Steel is an alloy of carbon and iron that can be transformed into various profiles, widths, and lengths. It is the most common metal roofing material used widely because of its high strength and low prices. Also, steel is the most recycled metal on earth, making it an incredibly sustainable option.
There are three steel roof types:
Galvanized Steel: This type of steel uses a zinc layer to protect inside steel from rust.
Galvalume Steel: It is similar to galvanized steel, but the layer has a combination of zinc and aluminium metal.
Weathering Steel: This steel form is designed for industrial purposes.
The Pros
It is one of the most affordable roofing materials available. It costs ⅓ the price of zinc and 30-35% less than aluminium.
The durability of steel is impressive; not dented easily by hail, debris, or other factors. Its strength makes it resistant to chipping and cracking.
One of the enormous benefits of steel roofing is its Class A fire rating, making it best for areas susceptible to wildfires.
The Cons
Steel roofing is not the best option if you live in a coastal area or the area having excessive moisture, as it is prone to corrosion and rust.
It weighs more than copper or aluminium roofs and will cause more load on your property.
Steel roofing panels can be damaged if not cleaned regularly.
If installed improperly, it may reduce its lifespan.
Contact Form
Need Any Roofing Help?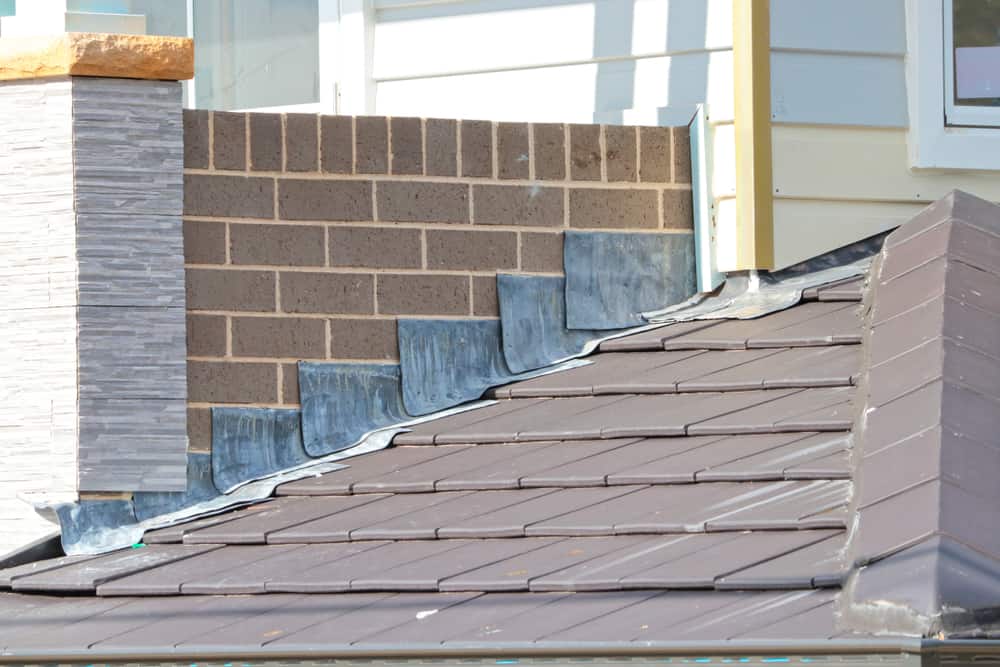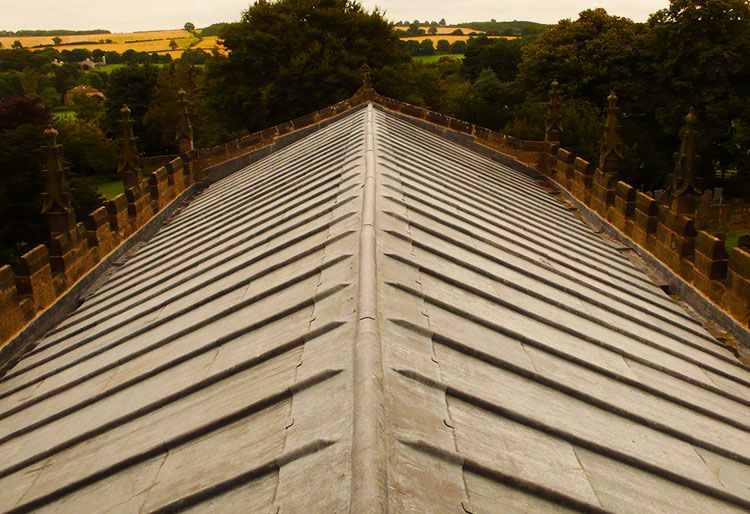 Lead Roofing
Lead is commonly used worldwide and is one of the oldest metals used in the roofing industry. It is capable of moulding into different shapes to create different building designs. Furthermore, it's fire-resistant and cannot catch fire during lightning storms.
Being resistant to corrosion, rust, and weathering, lead is one of the most durable roofing materials. It is also resistant to sound and radiation, which is essential for the structural integrity of houses and other buildings.
The Pros
Lead roof flashings are incredibly flexible and can easily be moulded into any desired shape. For this reason, it is usually used around corners.
It is an ideal material to waterproof your roof. It will ensure that your home is safe from water damage and leaks.
Lead metal is also great at insulating; it will regulate your home's temperature by preventing heat from entering.
The Cons
Lead fumes are extremely harmful to your health if you breathe in. It can cause skin and eye irritation.
Since lead has been used for years, there is a limited supply. You may need to make extra efforts to source lead roofing fleshings.
Frequently Asked Questions (FAQs)
Last Words
Choosing the correct roofing material is vital for your property's structural solidity and overall aesthetics. Each metal roofing material discussed in this article has its own advantages and disadvantages. Deciding on the right one comes down to your property's location, chosen contractor, and other environmental factors.