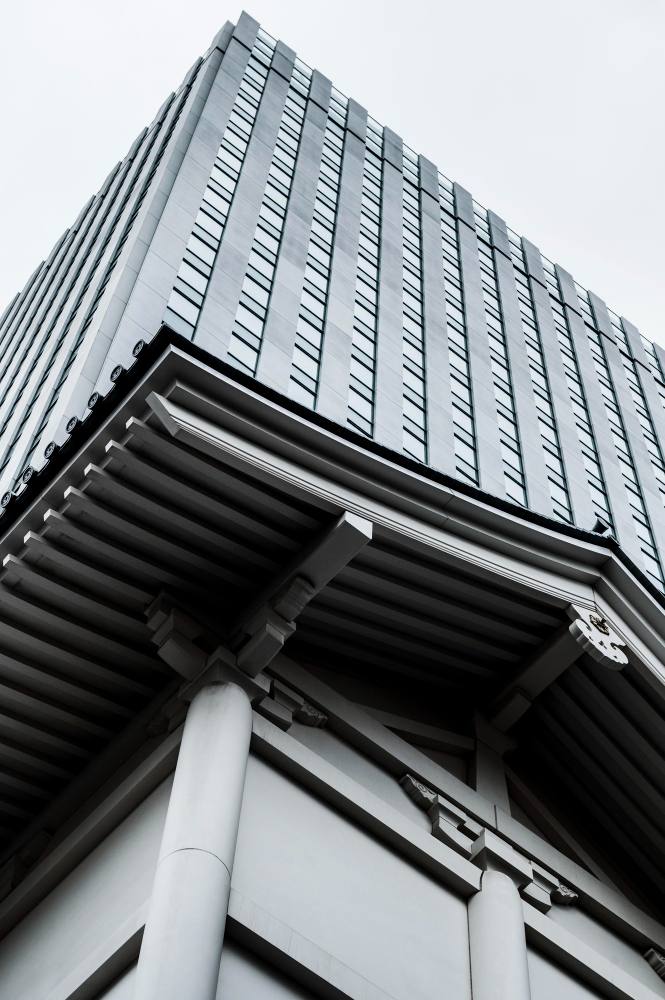 Build-up roofs (BURs) have been in trend for the last 150 years. These are the roofs with less sloppy or flat shapes. They first appeared in the mid-1800s. Primarily, the idea of a build-up roof came when the roofers wanted to lay tar for the roof's construction but could not do so on a sloppy roof surface. This led to the emergence of the idea of build-up flat roofs.
Components of A Build-up Roof
Technically, a build-up roof is a structure comprising numerous layers of ply sheets stuck together by asphalt. All these ply sheets are placed on a reliable insulation over a roof deck. Below are some main components of a build-up roof.
Ply Sheets: These are reinforcing layers of fabric that give strength to your roof.
Bitumen: It is a tar-like blackish gummy material that makes your roofs waterproof.
Insulation: It is an insulation sheet that provides energy efficiency and thermal insulation for the roof.
Flashing: These are metal strips that act as sealant and are installed on the roof edges to prevent water from entering.
Surfacing: It is a layer of gravel and acts as a protective shield to protect the roof from weathering effects.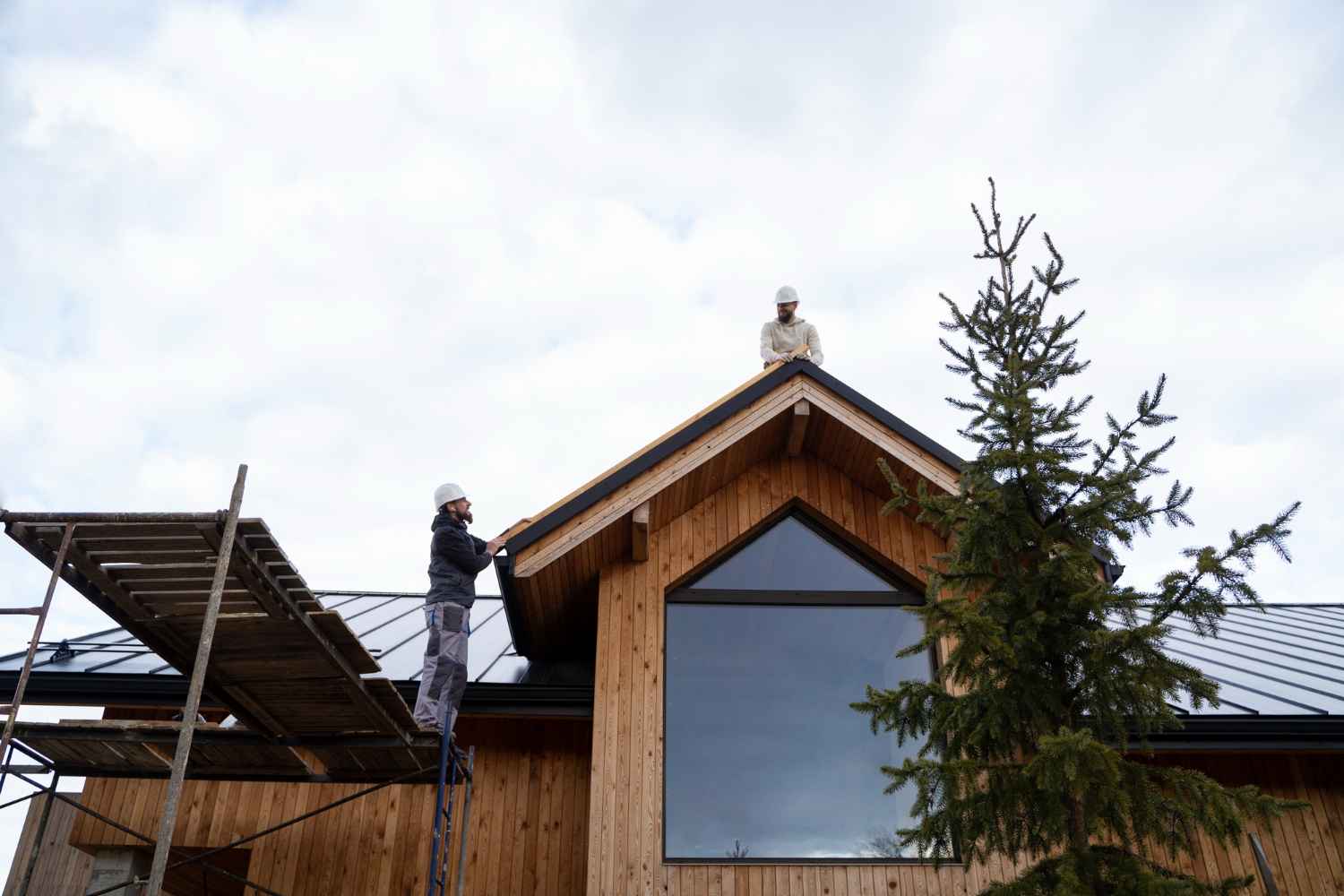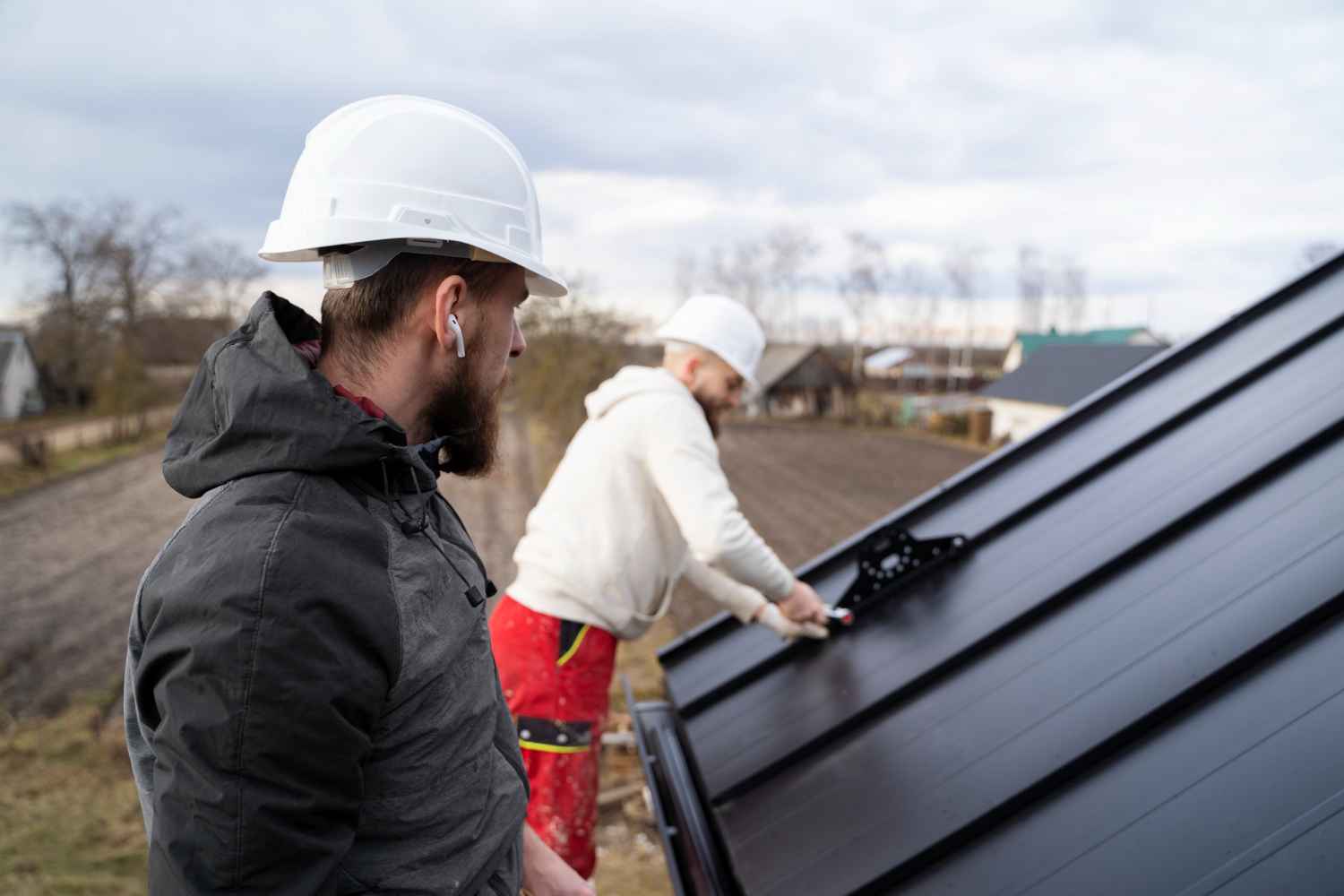 Installing A Build-up Roof
Installing a Build-up roof is a step-wise procedure starting with pouring hot asphalt on the insulation placed over the deck surface. Now, the ply sheets are placed on this hot asphalt. After that, you will carry on placing asphalt and ply sheet in alternate manners consecutively until the required strength is achieved.
Lastly, a fine layer of gravel is placed on the roof to prevent the roof from being damaged due to weather impacts.
PS: Please use this picture in published blog. You can redraw it as well.
Pros and Cons of BURs
Pros
Durability and Longevity: BURs are well-known for their longer life span. These roofs last for up to 30 years and require minimum maintenance.
Greater Energy Efficiency: These roofs have multiple layers of insulation that regulate your building temperature in winter and summer. Thus, this insulation reduces your energy costs.
Versatility: BURs come with a greater flexibility of feasible installation with every other commercial or domestic building.
Redundancy: These roofs have multiple layers of ply sheets and asphalt and are superbly strong to withstand harsh external conditions.
Cons
Weight: BURs have many layers, which increases their weight and handling this massive weight demands additional support. Also, you have to ensure that such heavy building complies with the regulations.
Installation Complexity: BURs have complex structures that demand more material, equipment, time and investment. Thus, these installations consume much time and money.
Premature Breakdown: A truly flat roof is dangerous because there is no outlet for rainwater to escape. If the water stays there longer, this may create a depression in the roof and affect its structure.
Environmental Concerns: BURs require carbon-based compounds in their construction, raising environmental concerns. Toxic fumes are produced during installation, which is a significant con of BURs.
Conclusion
Build-up roofs consist of multiple layers of asphalt and ply sheets laid one by one to create strong and reliable structures. These roofs have an extended life span, saving you from costly repairs and replacements.
Positive Roofing provides the best quality roofing solutions for its domestic and commercial clients. Having years of industry experience enables us to deliver quality roofs that have served you for years. Hire our services for a reliable roof with a one-time investment.
Contact Form
Need Any Roofing Help?