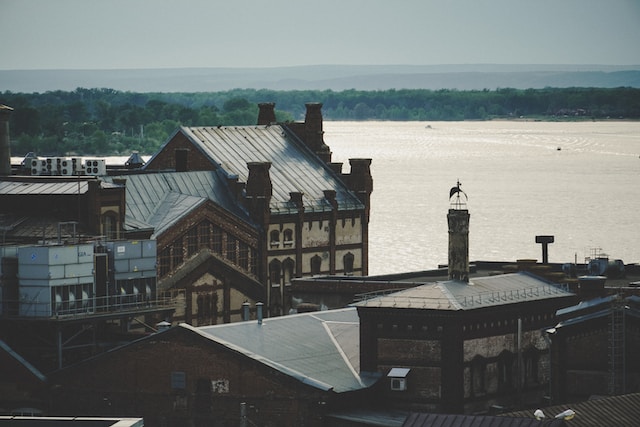 Modified bitumen is an extremely strong yet flexible asphalt membrane that has been reinforced with fibreglass, plastic or polymerised rubber. This roofing system is followed by built-up roofing, which has been used on low-slope roofs for years. Based on the material used and type, these membranes are installed as a part of the multi-ply or two-layer system. This roofing system is commonly used in industrial, commercial and residential applications and is best suited for low-slope and flat roofs.
Modified Bitumen: History
It was first used in the mid-1960s in Europe for commercial roofing. Before that, the most common commercial roofing style was built-up roofing, which was an efficient system but was expensive, heavy, hard to repair, and frequently failed to withstand severe temperatures.
The creators of modified bitumen strived to simplify the roofing process to overcome the common concerns with BUR by mixing bitumen with fibreglass and polymers into a basic membrane. The modified bitumen roofing system was found to be less difficult to install while offering more protection than the older system, even in extremely cold conditions. Modified bitumen roofing system was widely used in 1975, and it has become one of the most trustworthy roofing materials on the market today.
Modified Bitumen Roofing System Components
A well-built modified bitumen roof installation involves numerous layers of materials that are meant to maximise energy efficiency while also protecting the structure from hail, high winds, and rain.
Here are some common components:
Insulation Layer: To reduce cooling and heating losses, a modified bitumen roofing requires a thick layer of high-quality insulation.
Vapour Barrier: It is installed above the insulation and prevents moisture buildup, preventing structural damage. 
Overlay Board Installation: It is placed above the insulation layer and vapour barrier to prevent water ponding on the roof surface.
Installation of Base Sheet: It is the first layer of the mod-bit membrane roof material, and it can be hot-mopped or heated with a torch.
Cap Sheet Insulation: It is the outer roof layer that is comprised of multiple layers, which are joined together by melting.
Parapet and Flashings: These include the HVAC system, piping and parapets that require sealants and flashings.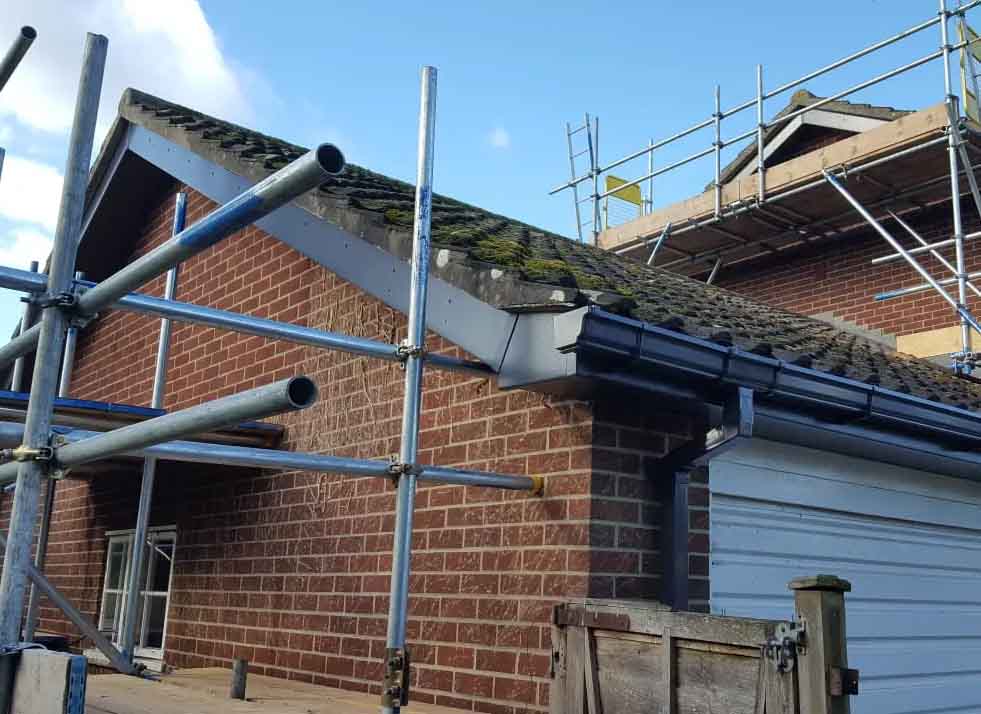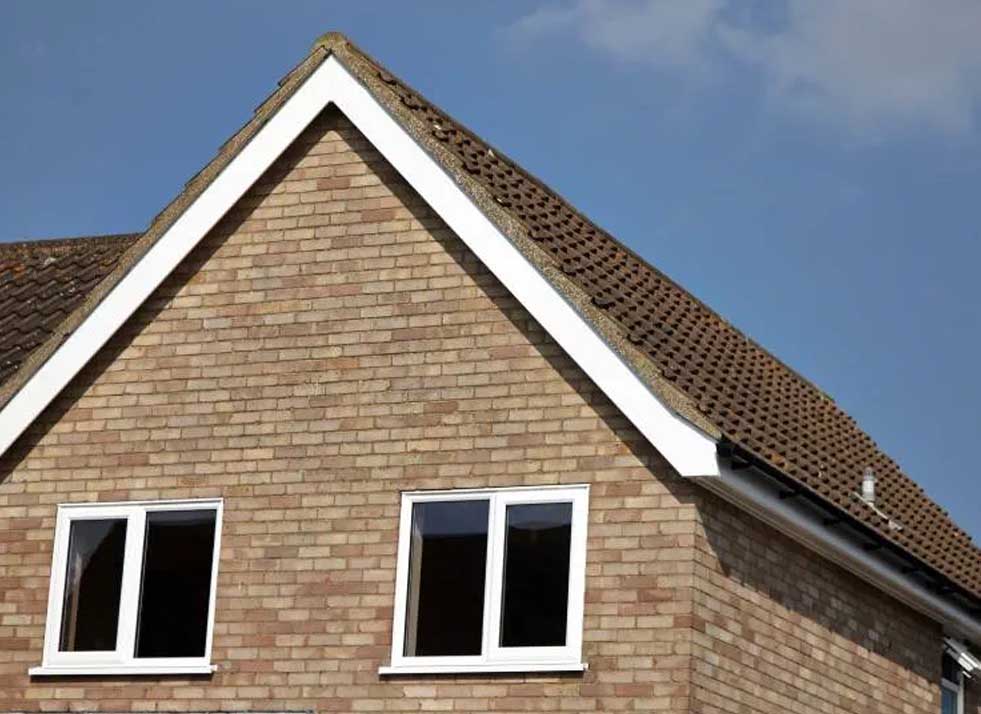 Types of Modified Bitumen Membrane
APP-Modified Bitumen: These are a kind of torch-down roof and are made up of plastomeric materials. This membrane has incorporated a form of plastic known as atactic polypropylene, which makes it more rigid after installation. 
SBS Modified Bitumen: These membranes have higher elasticity because they are made of styrene-butadiene-styrene synthetic rubber. It can be put as a self-adhering membrane or torch-down roof using cold or heat adhesives.
Advantages of Modified Bitumen Roofing
Best Quality
Quality assurance is synonymous with modified bitumen rollers. They have a granular surface layer and are manufactured utilising a mineral surfacing method to ensure consistent application. In addition to having a longer lifespan, they do not wear out easily, lowering your roof repair expenditures over time.
Simple Installation
The modified bitumen roofing system is much less complicated to install, but you must consider safety precautions when using an open flame during installation. As a result, you can experience less disturbance and save money on labour.
Preventing Water Intrusion
Modified bitumen roofs are comprised of seamless surfaces and are available in overlapping rolls. Having fewer seams means there is less possibility of leakage.
To avoid water intrusion, it is advised to hire a specialist so that the joints are properly fastened.
Withstanding Strong Winds
Cap nails or disc plating are used to attach the base sheet of modified bitumen materials to the sheathing. As a result, it can efficiently withstand wind uplift.
Maintaining Structural Integrity at Low Temperatures
Modified bitumen roofing systems have polymer-reinforced wear layers that perform well in cold areas. They don't shrink in low temperatures and stay in their place, keeping you warm.
Disadvantages of Modified Bitumen Roofing
Longevity
Modified bitumen roofing has an average lifespan of around 20 years, which is much shorter than other roofing options.
Heat Absorption
The modified bitumen membranes having dark colours do not effectively reflect solar heat, causing greater interior temperatures, especially if there is inadequate roof insulation.
The Risk of Damage
These roofs are quite durable, although they are more susceptible to damage if walked on a regular basis. In case of heavy rain, they also tend to collect ponding water, which can reduce its functionality and lifespan.
It Emits a Strong Odour
The installation of a modified bitumen roofing system leaves a strong, persistent stink. It is recommended that building residents relocate while the roof is being built.
Contact Form
Need Any Roofing Help?
Generally, a modified bitumen roofing costs around 20 years, which may exceed more with proper maintenance and care.
The modified bitumen roofing can be applied using self-adhering membranes, torch welding, and cold adhesive.
To repair modified bitumen roofing, the damaged piece of roofing is removed and replaced with a new patch using a sealant.