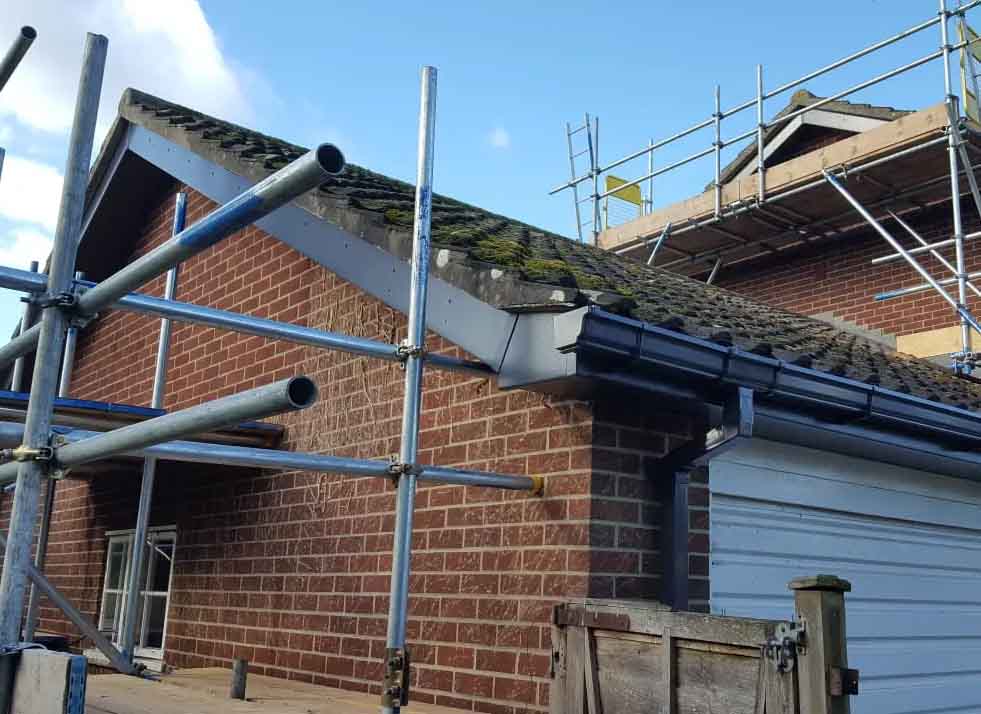 A strong and reliable roof is crucial for maintaining the structural integrity of your property. Roofing is the primary defence against external weather conditions, safeguarding your property. It is essential to timely inspect and identify roofing issues like leakage or cracks and fix them before they get worse.
If you are looking for expert roofers in Mitcham, look no further than Positive Roofing. We provide a diverse range of tailored roofing services to meet your requirements, including roofing repair, roofing replacements and roofing installation.
Our roofing company in Mitcham takes pride in delivering top-notch services and craftsmanship to our customers. We prioritise using the finest materials and equipment, ensuring flawless execution of your roofing projects.
Request a Free Estimate
Need to know how much your cost?
Why Do I Need to Hire Expert Roofers?
Equipment and Tools
Our professionals use the latest tools for robust roofing solutions, identification of roofing problems, and the necessary repair and replacement services.
Cost-Efficient
Improper roofing installation can lead to costly damages to your property. Hiring skilled professionals ensures that roofing services are carried out efficiently and effectively.
Quality Material
Collaborating with our professional roofing installers gives you confidence that the material used in the process will be of superior quality to enhance the overall roof condition.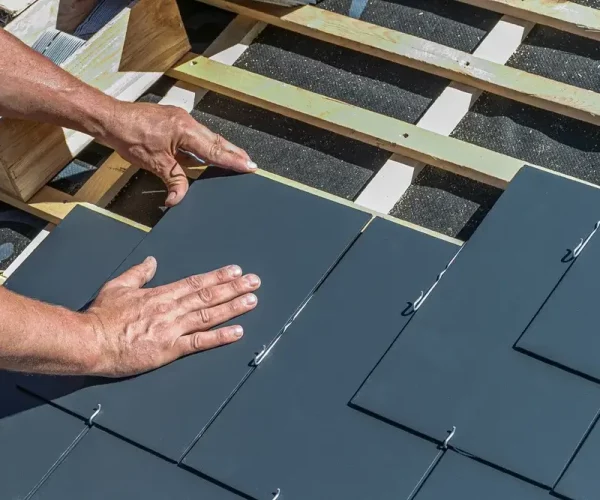 Our Services
We are specialist roofing contractors in Mitcham with years of industry experience, delivering reliable and efficient services for all your roofing needs. In Mitcham, our offered services include:
Roofing Installations: Our roofing specialists deliver reliable installation services for new and existing properties. Collaborating with you, we assist in selecting the appropriate roofing type for your property and ensure smooth installation.
Roofing Replacements: Our team provides comprehensive roofing replacement services if your roofing is beyond repair. Offering different roofing material options such as tile, asphalt, metal, etc., we guide you in choosing the optimal solution for your property.
Roofing Repairs: Our team offers premium solutions for damaged or leaked roofing. We specialise in identifying the root cause of issues and implementing effective solutions to ensure your roofing's proper functioning.
Professional Roofers by Positive Roofing
Positive Roofing has been providing roofing services for years, housing a team of specialist local roofers in Mitcham. With our experienced crew, we are delivering the safest roofing solutions with a workmanship warranty.
Contact us today!
We provide unlimited roofing services like installation, repairs, extensions, alteration, and maintenance for all kinds of roofing.
The cost of hiring roofers in the UK is around £21 to £39 per hour, but prices can fluctuate according to the area and the type of job.
The primary function of roofing is to protect the roofing against harsh weather, like snow, rain, heat, etc. It also enhances the appearance of the roofing.
Contact Form
Need Any Roofing Help?