Whether you need to construct your new home or maintain your existing commercial building, the roof is a component that requires expert care and attention.
Positive Roofing's professional roofing services in Orpington BR2 emphasise sound roofs that remain in excellent condition for years to come. We are a one-stop solution for all roofing problems. With over 15 years in the field, we guarantee exceptional services in Orpington BR5 that live up to your expectations and duly meet market standards.
Superior Roofing Solutions & Unmatched Craftsmanship
Positive Roofing offers a multitude of engaging features that provide long-lasting protection and add to your building's aesthetics:
High Durability: Our roofing materials are meticulously selected for their unmatched durability, offering unparalleled protection against even the harshest weather conditions.
Energy Efficient Solutions: Our roofing services near Orpington go beyond mere protection to actively contribute to energy efficiency. Utilising quality materials and innovative technologies, we ensure reduced heat transfer, optimal temperature regulation and enhanced insulation.
Aesthetics that Captivate: Our roofing contractors in Orpington offer versatile styles, colours, and finishes that harmonise perfectly with your home's architectural design.
Hassle-Free Maintenance: Get quality, low-maintenance roofing solutions that free you from frequent repairs and expenditures. You can enjoy your home while we take care of your roof's well-being.
Expert Craftsmanship: Equipped with skills and experience, we execute every roofing project flawlessly, guaranteeing optimum performance and saving your investment.
Full Warranty: Our roofers in Orpington guarantee peace of mind and protect you from unexpected issues. In case of any unexpected problems, we'll swiftly address them, ensuring your complete satisfaction and safeguarding your investment.
Request a Free Estimate
Need to know how much your cost?
Comprehensive Solutions for All Roofing Needs
New Installations: When it's time for a brand-new roof, trust your local roofing company to deliver exceptional results. Our skilled team ensures precise measurements, selects superior materials, and executes top installation techniques.
Replacement Services: If your roof has seen bad days or suffered significant damage, let us seamlessly handle roof replacement in Orpington. We assess your roof's condition, guide you through material selection, and carry out a perfect replacement.
Regular Maintenance: Don't overlook the importance of regular roof maintenance. Our dedicated team provides thorough inspections, cleaning, and timely resolution of minor issues.
Emergency Roofing Services: Storms, accidents, or fallen debris can cause sudden roof damage. In such instances, we prioritise your safety and security, responding promptly to mitigate further damage and restoring your roof's integrity in time.
Expert Repairs: Roofing problems can strike unexpectedly, but our expert repair services have you covered. We diagnose issues and implement efficient solutions for roof repairs in Orpington.
Upgrades and Enhancements: Elevate your roofing game with our customised solutions. Looking to enhance your roof's functionality or aesthetics? Our range of upgrades and enhancements has you covered.
From improved insulation to stylish skylight installations, we provide tailor-made roofing services in Orpington that transform your roof into a standout property feature.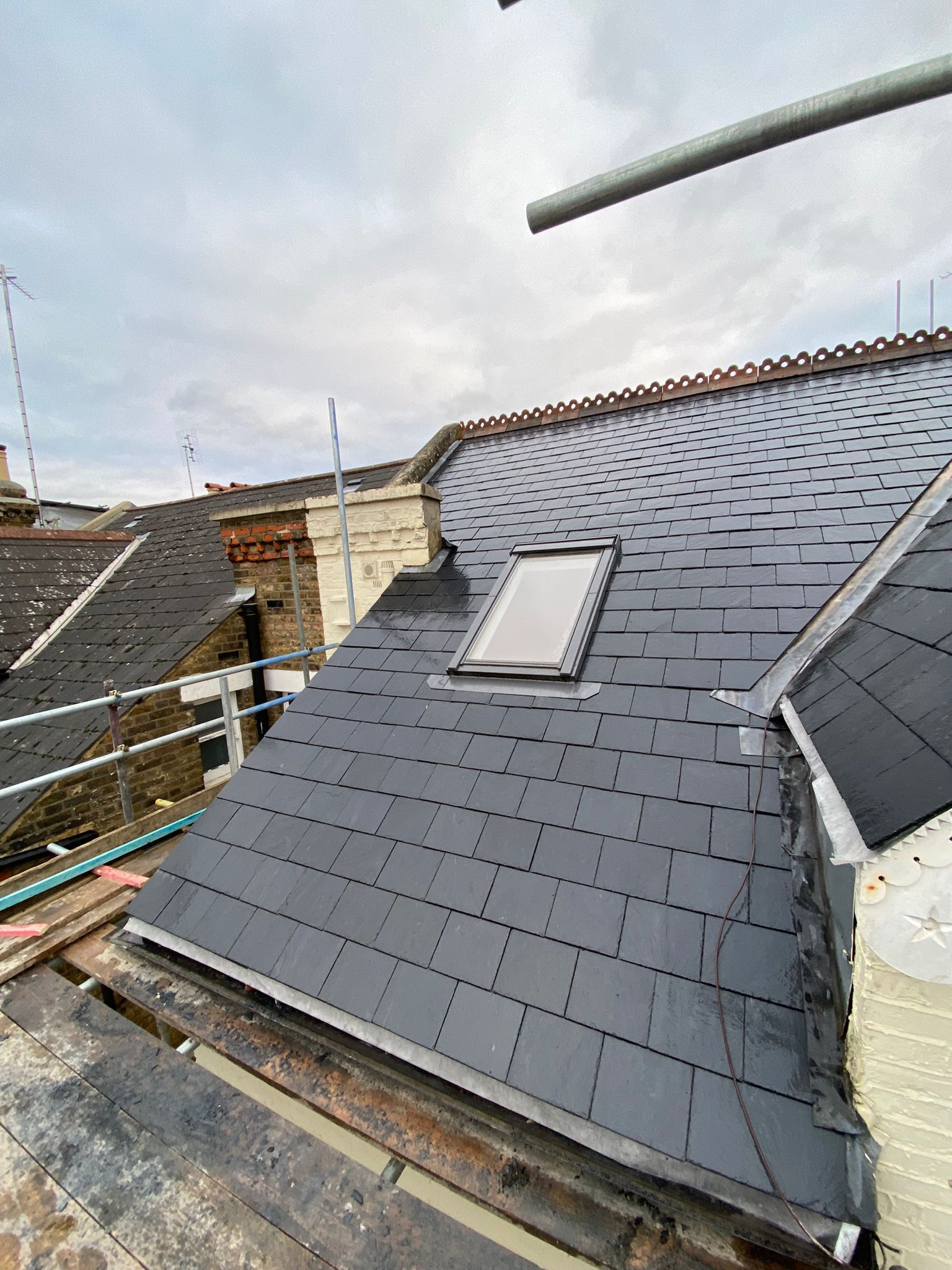 Roofing Made Easy: Streamlined Processes and Hassle-Free Experience
With our streamlined processes and unwavering commitment to quality standards, we ensure that your roof installation, repair or maintenance stays an effortless endeavour.
Our roofing company in Orpington starts by scheduling a convenient consultation, where we listen attentively to your needs, assess your roofing requirements, and offer professional insights and recommendations. Once the project is underway, our skilled technicians and craftsmen take charge, utilising their expertise and the highest quality materials to deliver exceptional results. We keep you informed throughout the process, ensuring transparency and customer satisfaction.
Contact Form
Need Any Roofing Help?