Positive Roofing: Your Perfect Stop for Soffit Replacement Orpington
We provide various solutions for properties including repair/replacement of guttering, roofs, soffit replacement in Orpington, fascia, and others.
We have an in-house team of experts belonging to different fields including architects, engineers, fitters, plumbers, etc. We provide modern and effective solutions to households and offices. Whether you require Soffit Repair Orpington or a new installation, we are the perfect stop for you. Our dedication and commitment have earned us a reputation for reliability and quality services.
What Is a Soffit? Why Is It Important?
The roof of a property is one of its most important structures. The roof is made up of several parts including a soffit and fascia. Not every roof structure is the same and some may not have them. The soffit is located under the overhang, right between the edge of the roof and the siding. It helps in allowing snow and rainwater to flow away from the roof instead of falling on the exterior structure. Soffit facilitates in regulating the temperature of your room by making your roof "breathe". It draws in cool and dry air through the soffit vent while forcing hot and humid air out of the roof vents. Get in touch with us for the Soffit Replacement in Orpington.
Request a Free Estimate
Need to know how much your cost?
When Do You Need to Repair/Replace Soffit and Fascia?
Soffit and fascia prevent your roof and shingles from getting damaged by ice, snow, and rain. Ice damming seriously damaged the soffit and fascia. At times, improper installation can also be the cause of problems.
For instance, if the proper flashing has not been carried out you may experience issues such as mould, damaged insulation, peeling paint, and rotting wood.
Fascias provide support to your gutters. If your gutters are drooping or leaking, it's a clear sign that your fascias need to be replaced. A damaged guttering system will affect the exterior of your home. Don't ignore leaking gutters and call us for the most effective Soffit Repair in Orpington.
If you are witnessing a sudden rise in bugs and pests in your home, you should get your soffits and fascia checked. Bugs will attract rodents and together they will damage your roof. Both soffits and fascia are designed to prevent rodents from entering your home but if you are observing rodents regularly, it is a clear sign that your fascia and soffits need replacement.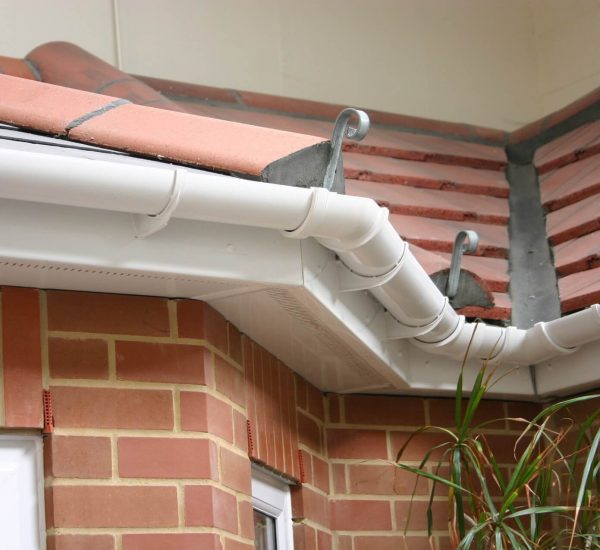 You should regularly check your soffits and fascia to see if they are preventing water from entering the void below your roof. Water can quickly damage your roof and you will need a lot of funds to repair any damage caused by water. Hire our professionals to provide the most reliable soffit installation Orpington.
Soffit and Fascia help in providing proper ventilation to your home, especially your attic. If you feel that the ventilation is inadequate and you are experiencing unpleasant smells, get your soffit and fascia checked. Hire our experts to provide a complete and effective Soffit Replacement Orpington.
Soffit and Fascia also give aesthetic value to your roof and home. Cracks will not only affect the appearance but also cause leakage while flaky paint will make your roof look ugly. Contact us for effective and reliable Soffit Repair Orpington.
Five Reasons We Are the Best
In-house specialists team.
Lowest soffit replacement cost.
Long-lasting and efficient Soffit & Fascia.
Regular maintenance services
Site Inspection
Site inspection is always required for analyzing customer needs and requirements. If you face any of the problems mentioned above, we suggest you invite us to your home so that our technicians can understand your requirements and plan accordingly.
Make an Enquiry
Get in touch with us by calling us on our number or through our website. Talk to our representative in detail regarding the soffit replacement Orpington services you require. You can request a free inspection visit to your site or a free quote for our services. You can also contact us for any regular maintenance services which you may require.
Contact Form
Need Any Roofing Help?