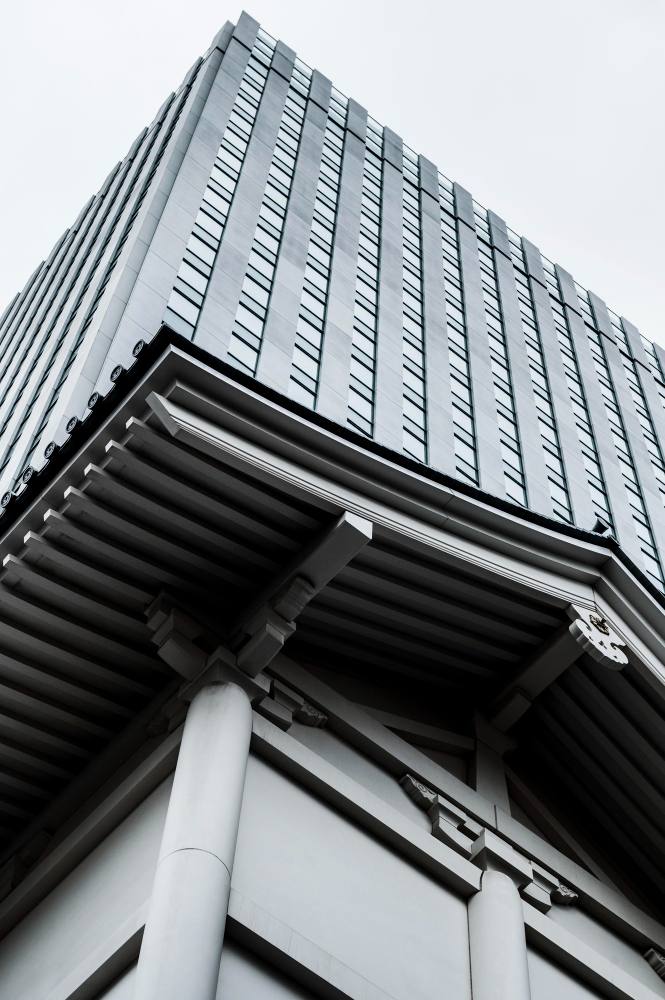 Stainless steel roofing is a type of metal roofing that is made from stainless steel. Stainless steel is a corrosion-resistant alloy of iron, at least 10.5% chromium and other alloying elements, and less than 1.2% carbon. It is known for its strength, durability, and longevity.
Due to all these properties, stainless steel roofing becomes ideal for commercial and residential applications. It can withstand the elements for many years (up to a single century) without requiring much maintenance, so it is perfect for long-term usage.
Why Is Stainless Steel the Best Option for Roofing?
Unyielding Durability
Stainless steel's corrosion-resistant property allows it to withstand harsh atmospheric conditions, ensuring its longevity compared to other roofing materials.
Enhanced Safety
Austenitic stainless steel grades used in roofing have a high melting point (around 1,500°C), surpassing metals like aluminium and copper. They also maintain strength at temperatures over 550°C, making stainless steel a safer choice.
Minimal Maintenance
Stainless steel roofs require minimal upkeep due to their corrosion resistance and smooth finishes, offering both peace of mind and cost-effectiveness.
Efficient Lightweight Versatility
Stainless steel's mechanical strength permits the use of thinner materials, reducing overall roof weight and potentially the need for a heavier supporting structure.
Elegant Finish Options
Stainless steel's aesthetic appeal includes a subdued matte finish that integrates well with traditional roofing materials. Coatings like lead and tin combinations or PVF resin enhance options.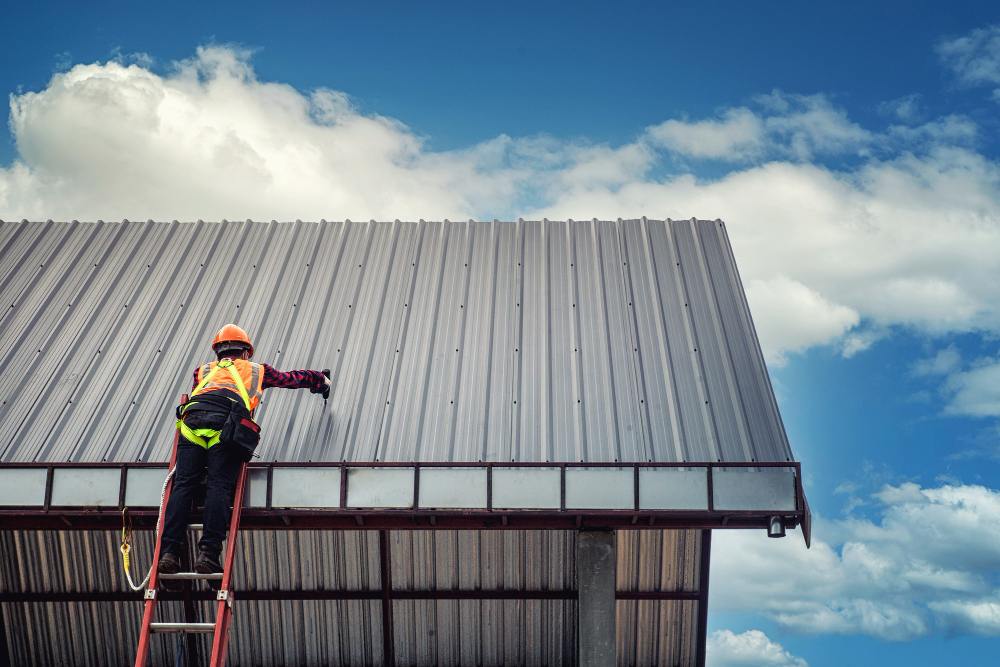 Customisable Functionality
Finish choices, like the 2B smooth and reflective finish for enhanced corrosion resistance, can be tailored to functionality needs. Methods like cold-rolling or coatings achieve desired appearances.
Sustainability Pioneer
Stainless steel stands out environmentally, being infinitely recyclable, with a recovery rate of nearly 100% in construction. Its inert nature and longevity align with sustainable construction principles.
Some Famous Buildings Constructed Using Stainless Steel
Chrysler Building, New York City, USA
The Chrysler Building, completed in 1930, once the world's tallest building, was the first to use stainless steel. While it may look like a brick building on the outside, its strong internal structure is actually made of stainless steel.
The shiny exterior features are created from a special alloy called Nirosta, which stays shiny and only needs cleaning twice. This building's stainless-steel framework remained strong even without tests after 1960.
Petronas Twin Towers, Kuala Lumpur, Malaysia
The Petronas Twin Towers, towering in Kuala Lumpur, Malaysia, were the world's tallest buildings from 1998 to 2004. Unlike the Chrysler Building, these towers use stainless steel for their exterior appearance. However, their strength comes from the reinforced concrete inside the towers.
Walt Disney Concert Hall, Los Angeles, USA
The Walt Disney Concert Hall in Los Angeles is famous for its sail-like exterior shape, and this distinctive look is achieved using stainless steel.
While not as shiny as the Chrysler Building's steel, it still reflects light and requires less maintenance. The stainless steel's resistance to corrosion and pollution damage makes it perfect for the bustling urban environment.
Cleveland Clinic's Lou Ruvo Center for Brain Health, Las Vegas, USA
Designed by Frank Gehry, the Cleveland Clinic's Lou Ruvo Center for Brain Health in Las Vegas is covered with stainless steel sheets. Each piece had to be individually designed, manufactured, and precisely placed, adding to the building's complexity and uniqueness.
Art Gallery of Alberta, Canada
The Art Gallery of Alberta, initially designed in 1968, was later rebuilt in 2007 with a combination of glass and stainless steel. The stainless-steel serves both functional and decorative purposes, adding a modern touch to the building's design.
Contact Form
Need Any Roofing Help?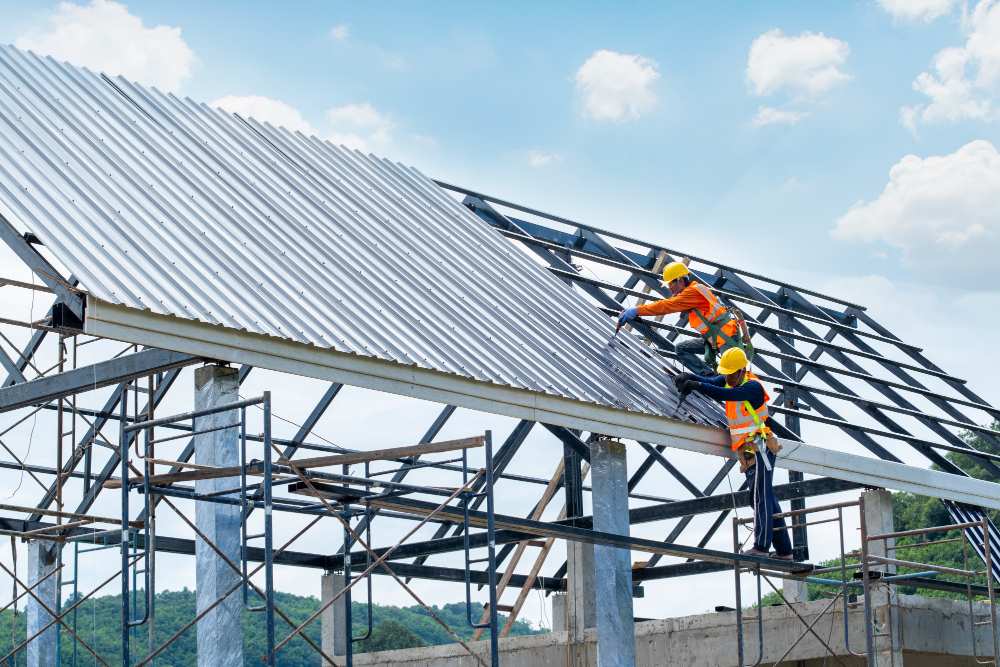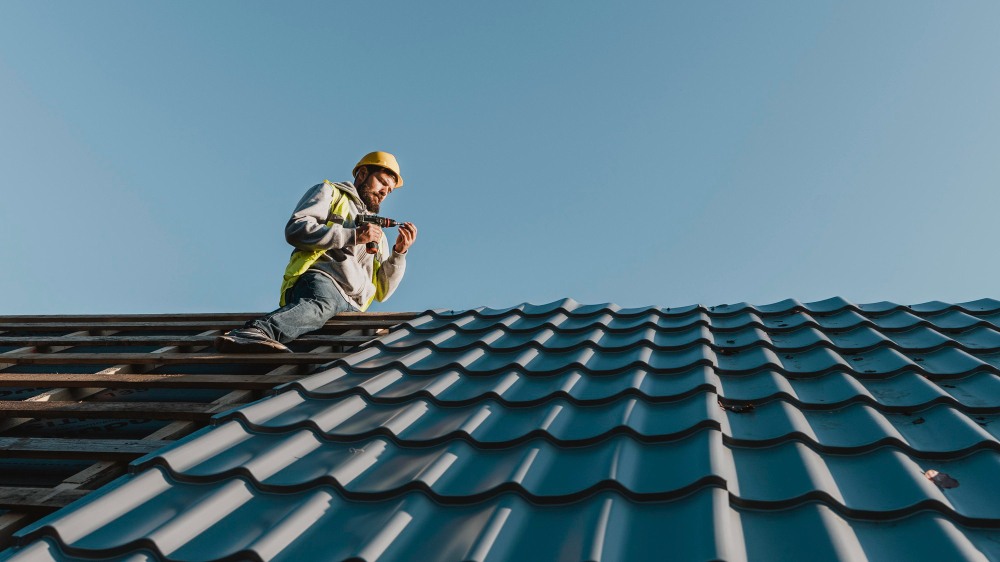 What to Consider for Stainless Steel Roofing?
Reduce Glare and Improve Looks
Stainless steel can sometimes reflect a lot of light, causing glare. If you want to avoid this, choose a type of stainless steel with a less shiny finish. This will also help hide any small imperfections in the shape of the metal, making the roof look better.
Good Drainage is Important
Even though stainless steel is good with moisture, it's still important for your roof to drain water well. This helps keep the roof in good condition and makes it last longer. Managing water and moisture properly is key to maintaining the quality of the roof.
Use Stainless Steel Fasteners
When attaching things to the roof, like screws or bolts, always use stainless steel ones. Even if other materials look similar, using stainless steel fasteners is important to avoid problems later on.
Clean the Roof
Since your roof is exposed to tough weather, it might need cleaning occasionally. Use mild soap to clean it, but don't utilise anything abrasive or rough. Rough cleaning solutions can damage the stainless steel and make it look bad.
Be Careful with Soldering
While you can solder stainless steel roofs for small connections, it's not a good idea to rely on soldering to make the roof strong. Using other methods to make the roof sturdy and safe is better.