Roofs hold a paramount significance in every home, regardless of their appearance. When the roof has such an important job, it is essential to have a really good roof. While apparently, it should be aesthetically pleasing and strong, it must also be effective during the different seasons. So, if we want our roof to last longer, it needs expert roofing services to protect it from harsh weather and make it more efficient.
Positive Roofing provides the safest solutions for your flat roofing in Chislehurst. We guarantee the completion of all our work in a time-efficient manner, providing comprehensive roofing services from installation to minor repair across the region.
Get Expert Roofing Services
A good roofing can seal your roof, maintain the temperature, and save costs by reducing energy bills.
It can insulate your home, making it more weather-resistant and preventing severe damage.
It can also extend the life of your roof and make them last longer.
It can make your home aesthetic and increase its value.
Roofing service with quality material comes with a warranty of years.
Our Wide Range of Roofing Services
We have an extensive range of materials and provide flat roofing installation, repair and replacement services.
Fibreglass Flat Roofing
Fiberglass roofing is very durable and long-lasting.
It is a tough and resilient material for roofing.
It doesn't let anything pass through it.
It is easy to repair and environmentally friendly.
Request a Free Estimate
Need to know how much your cost?
PVC Flat Roofing
PVC (polyvinyl chloride) is a single-ply white membrane mainly used in domestic and industrial roofing.
It can last over 25 years if accurately installed.
It's the best waterproof roofing material.
It will maintain the temperature of your home.
Rubber Flat Roofing
Crafted from recycled rubber and plastic.
Protects the roof from harsh weather and provides insulation.
Cost-effective and eco-friendly.
Waterproof and reduces noise.
Flat Metal Roofing
Metal roofing is very durable and lasts more than 50 years.
It requires no maintenance and is environment-friendly.
It is the strongest material and cost-effective.
It is energy-efficient and aesthetically pleasing.
Concrete Flat Roof
It is a strong, resilient, and long-lasting roofing material.
It is a cost-effective method to make your roof durable.
It requires no maintenance and is easy to clean.
It is sustainable, energy efficient and fire resistant.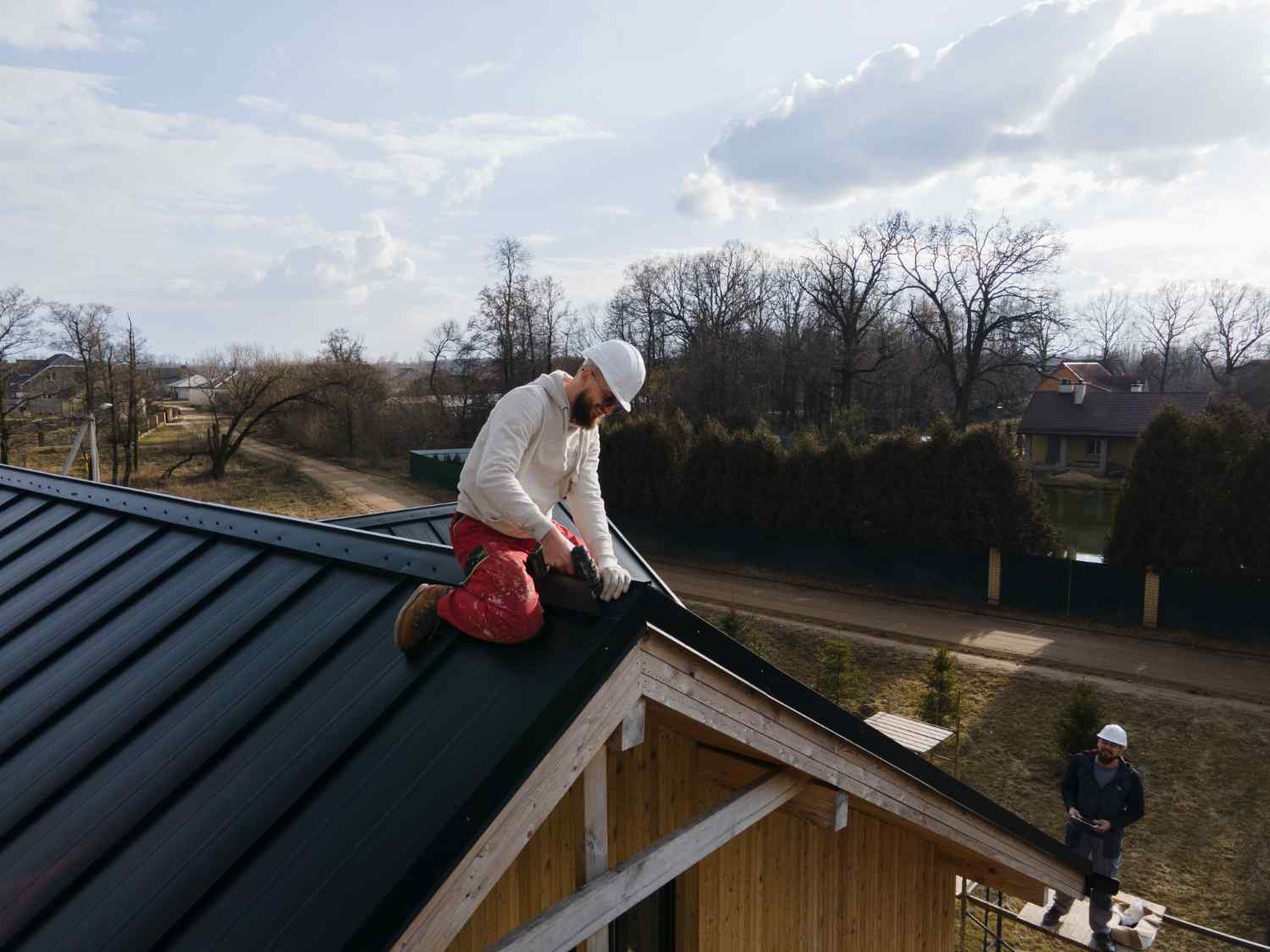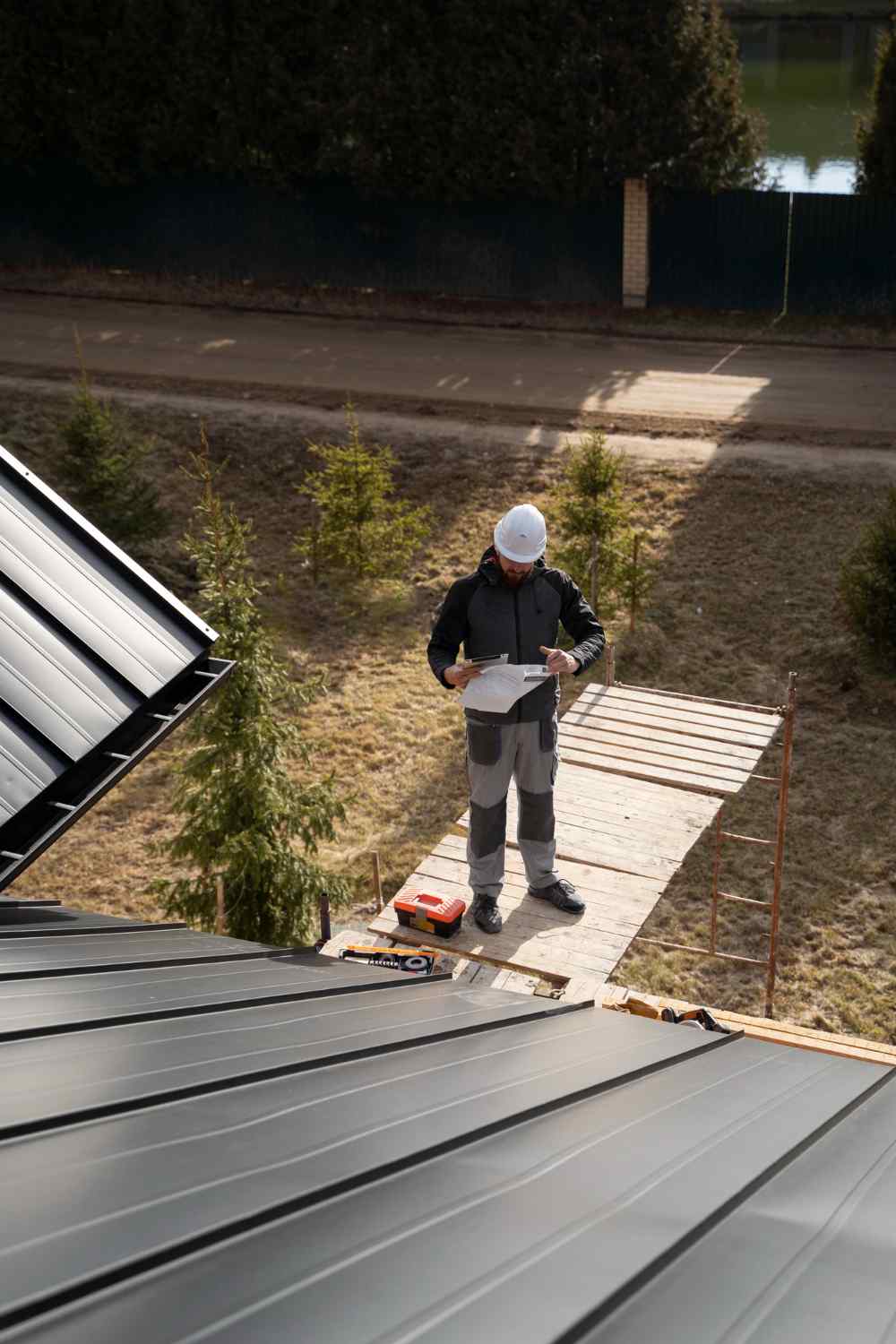 Signs When You Need to Replace Your Roofing
It's essential to replace your roofing if your flat roof starts to show damage or other signs of disrepair. Following are the signs that you need to get an appointment with a flat roofing company in Chislehurst:
If your roofing is over 15 to 25 years old, it's when you start considering replacing your roofing.
You need replacement if the roofing has visible damages like cracks, missing shingles, roof leaks, etc.
If your energy bills are increasing, it's a sign that your roofing is no longer insulated.
If you plan to improve your home, add the flat roofing replacement to the list.
Flat Roof Repair Services
Roofing damage does not mean it always needs replacement. Sometimes, minor damages, such as roofing leaking in a specific area, can be repaired. Some simple roofing repair techniques can help prevent the whole process of roof replacement. If you notice any roof damage, you need to contact flat roofing contractors in Chislehurst (BR1, BR7).
Why Choose Positive Roofing?
Positive Roofing has specialists providing the safest solutions for flat roofing in Chislehurst. Our latest equipment allows us to complete all the projects efficiently.
Quality roofing services
Emphatic focus on customer satisfaction
Repair and replacement services
Contact us today for modern flat roofing services.
Contact Form
Need Any Roofing Help?