Bromley is located in South London. Bromley takes its name after a market town in Kent County. It consists of a large retail area and it also has a high street and a shopping mall. Moreover, it's business and entertainment offices are well known. This neighbourhood is thought to be a wealthy neighbourhood and people are more concerned about the details. Whether it's the fascia of the house or the soffit, they want everything to be perfect.
Who We Are?
Our family-run business is based in Croydon. We have an experience of 15 years in all kinds of roofing. We are a company that provides all kinds of roofing services whether it's roof installation, full roof services, or soffit repair Bromley services. whether it's a minor repair or replacing the whole roof, we provide every service. Whether it's a small job or a big one, our team provides the best services and completes them with excellence.
What Are Soffits?
Soffits are located on the underside part of your house. they are usually made up of the material that lies between the eaves of the roof where the gutter and fascia are placed. The roofs with no overhangs don't usually have them.
What Are Soffits Used for?
Soffits are known to serve functional and aesthetic purposes. They serve as a great source of ventilation. Soffit is a great moisture resistant that prevents the growth of mould. Moreover, it provides a long-lasting life to your roof.
Request a Free Estimate
Need to know how much your cost?
Are Soffits Necessary?
If you have soffit installation Bromley then it will protect your eaves from getting rot or moisture which can harm your attic and eaves. So if you want to protect your roof and want to give it long-lasting life then soffits are necessary for you. Moreover, if they break down it's better to hire soffit repair Bromley services and get it repaired immediately.
Did soffit break Down? Get It Repaired
If your soffit doesn't look to be in the right shape then hire our roof soffit repair who will fix your roof in no time.
Once you hire our team it will check whether it's rotting, if yes then you will need a soffit replacement Bromley. Because if the rot has caught the soffit it will cause more harm than good to your roof.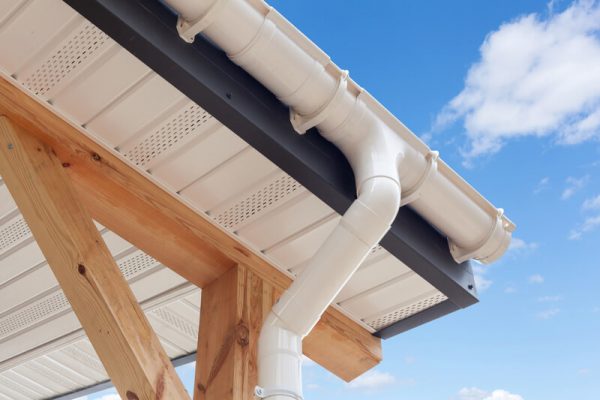 Why Should You Pick Us for Repairing Your Soffits?
We are accredited as one of the best soffit repair companies Bromley and our services are recognized throughout the nation.
Our soffit repair team consists of experienced professionals. They are highly experienced Our soffit repair in Bromley team has all the necessary skills to perfectly repair or replace your soffit.
We offer the most affordable soffit repair cost in Bromley. There is a rising trend of higher prices for repairing and replacing the roof soffits. We offer reasonable prices because we don't charge additional costs. Our experienced soffit repair team makes sure they get the most work done at lesser costs. So hiring our team is not only cost effective but also time efficient.
We offer soffit repair Bromley services that are the best in town. Once we fix your soffits they won't break down anytime sooner. We will leave your soffits as good as new. Because we use the high-quality material to repair your soffits
Contact Us
If you still have some queries unanswered then contact us to know more about our soffit repair in Bromley services.
Contact Form
Need Any Roofing Help?